CHRISTOPHER J. FREEMAN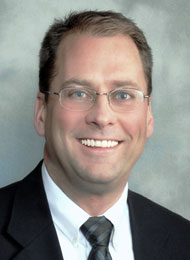 My pledge to you, my clients, is to provide ethical, professional, practical, efficient and cost effective legal advice that is tailored to your specific situation.
My ultimate goal is to develop long term relationships with clients. I find that insisting on open communication, as well as providing practical and accurate legal advice and services, and doing so economically, allows me to achieve this goal.
From practical business and commercial advice, to transactional work in drafting agreements (simple or complex), to assisting in commercial real estate matters, or working on other legal matters for which I am competent and qualified, I am committed to diligently working to ensure that my clients obtain the legal advice and services they deserve - and which serves them best.
NORTHEAST OHIO ATTORNEY AT LAW
Being located in western Summit County, Ohio, the heart of Northeast Ohio, I am available to assist clients in Cleveland, Akron, Canton, Elyria, Lorain and Youngstown, as well as in those communities surrounding these cities.
I look forward to the opportunity to discuss working with you.